A gym like this had never been seen before in Bergamo!
All the merit goes to Casali's Pavisint SL 75 PM system, the work of Tipiesse and the commitment of Ecopneus for the environment, that in September this year led to the inauguration of the new gym at the Brembate Municipal Sports Centre: a highly technical sports surface of 850 sq.m. consisting of a mat laid on site with a PFU (end-of-life tyres) granule compound and binder, the special Pavisint SL 75 resin and a highly elastic and resistant polyurethane finish.
Project:
Location: Brembate (Bergamo)
Executing Company: Tipiesse S.r.l. (BG)
Dimensions: 850 sq.m.
System used: Pavisint SL 75 PM
Colour of the internal area: Casali Orange P151
Colour of the external area: Casali Green P201
Markings: Basketball and Volley Ball
The application steps and end result of the project are described below.
Step 1: Removal of the existing flooring and laying of the cast rubber mat in a thickness of approx. 1 cm.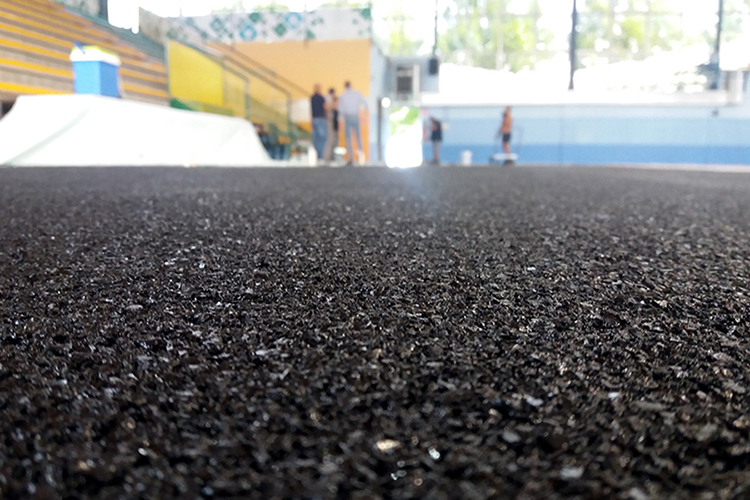 Step 2: Application of two layers of Pavisint Sealer 45 (filler), followed by the special self-levelling two-component polyurethane resin Pavisint SL 75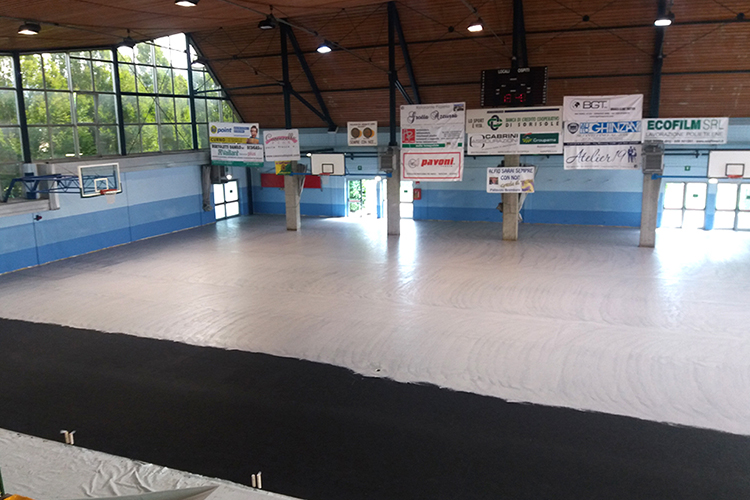 Step 3: The surface was finished with a two-colour polyurethane finish Pavisint Finish 90 in Casali Orange P151 and Casali Green P201, while Pavisint Line was used to mark in the lines of the basketball and volleyball courts.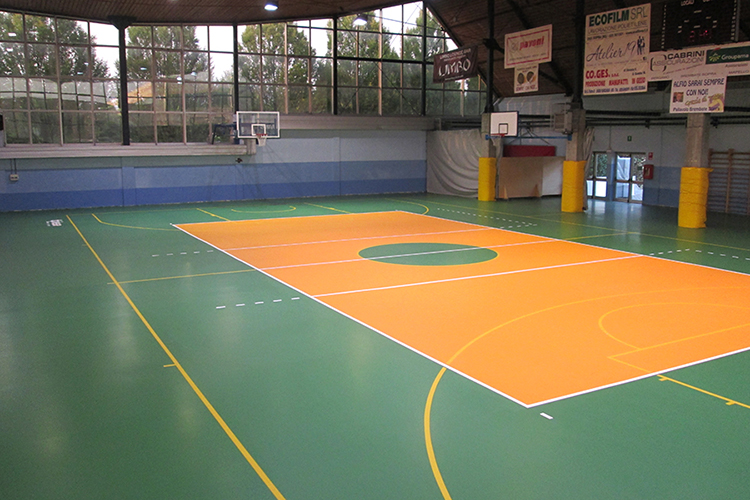 The flooring in use.