As part of its Research & Development programme, Casali has been working for several years now on a programme to develop its resin sports surfaces by studying flooring systems. Our experts focused above all on Confosport, which combines a mat made from recycled End-of-Life tyres and a synthetic resin system that is fully bonded uniformly on the surface. Our research work is based on the outstanding performance of the sports surfaces laid with this system, whose elasticity is improved by the thickness of the rubber mat (better shock absorption), and combined with a highly resistant and durable technical finish in specially formulated acrylic resin, that ensures perfect ball bounce and greater playing safety and comfort, even with respect to synthetic grass and red clay courts.
The steps to lay a Confosport system tennis court are described below. Description of the
project
Location: La Carrareccia Tennis Club - Manduria (Taranto, Italy)
Dimensions: 600 sq.m.
System used: Confosport
Colours: Internal court area Blue 319 - External court area Green 202
Classification: ITF 3-Medium for tennis
Description of the project:
Step 1: Prepare the deck and lay a cement screed in the proper thickness and design mix, using the correct reinforcement and laying a wear and tear layer and vapour barrier against rising damp.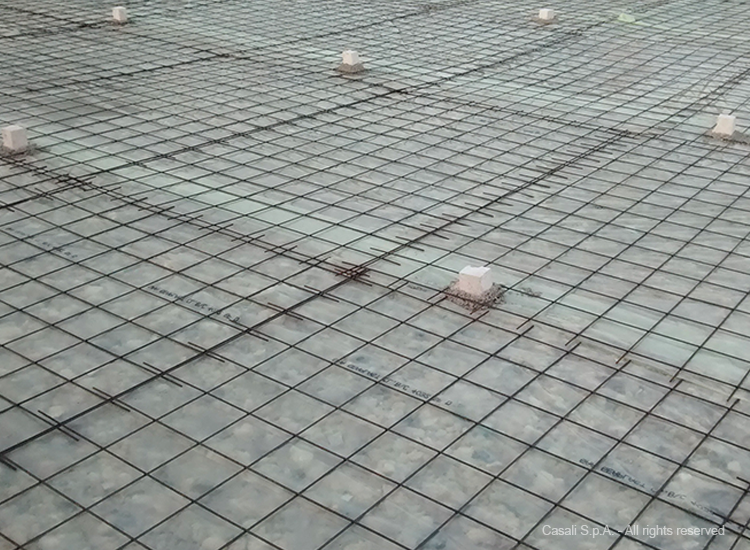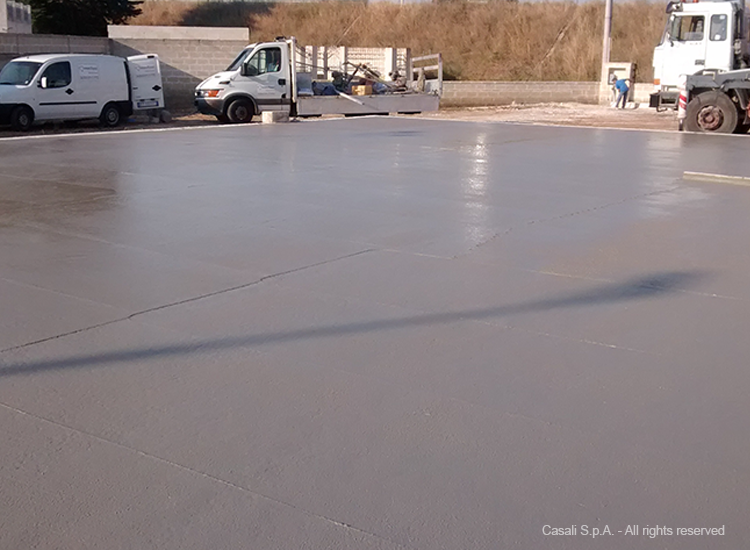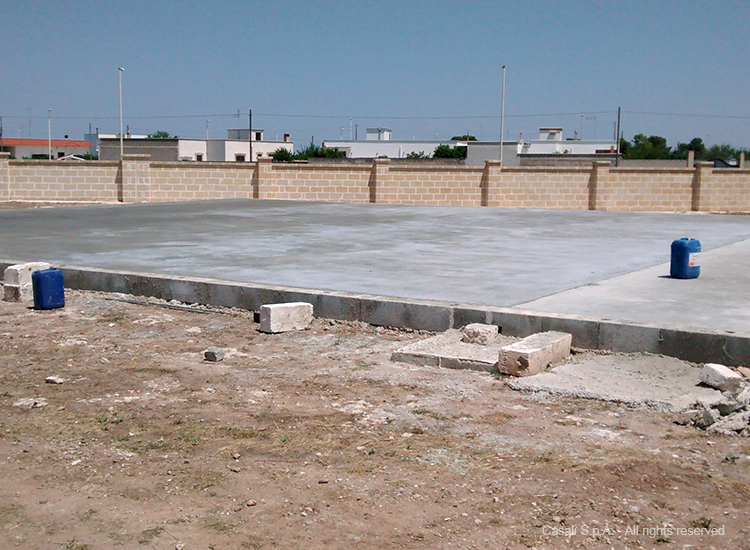 Step 2: Allow the screed to cure thoroughly and then glue the granular rubber mats to the deck using the special two-component epoxy-polyurethane glue PASTE EP11; it is very important to glue the mats very carefully and accurately; this should therefore be done only by a professional installer, requesting the assistance of CASALI SPORT's Technical Office if necessary.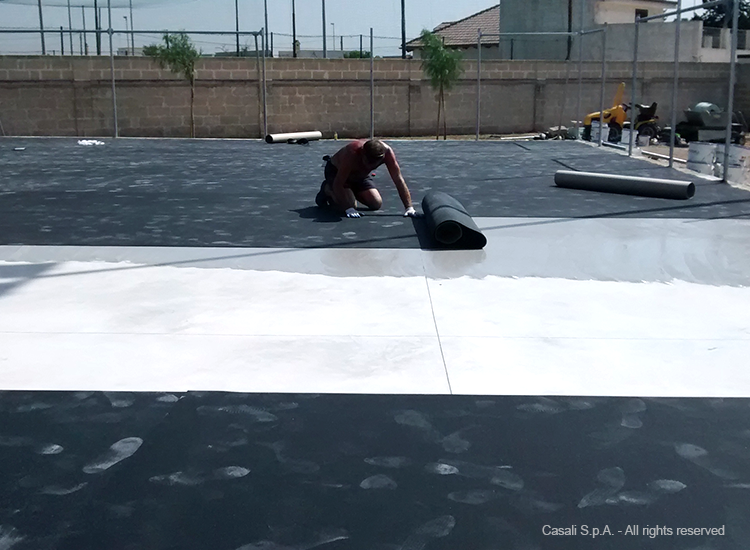 Step 3: Lay the Supersoft Color resin with a rubber squeegee, drenching the rubber mat thoroughly to make the surface flat and smooth.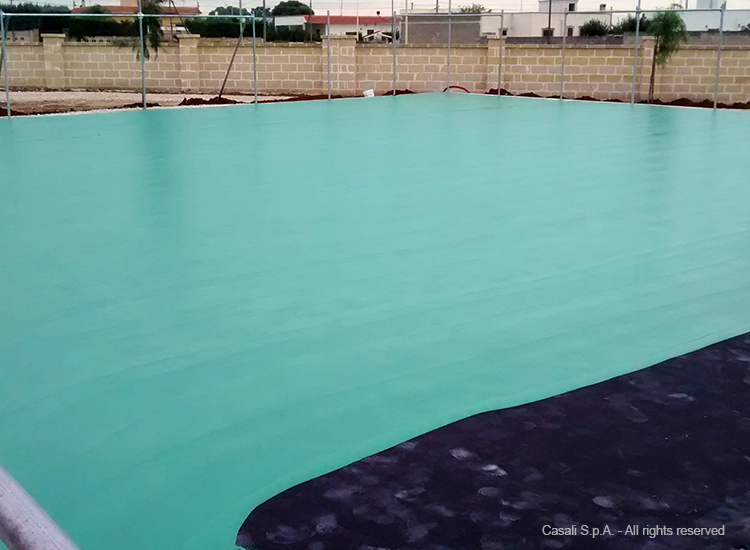 Step 4: Mark in the sections of the two-colour court, laying the next Comfort Coating layers in Blue 319 starting from the centre of the court and then lay the outer section in Green 202. Complete the court by marking in the lines with the special paint Pitlinea, then mount the new fencing and tennis net.