One of the greatest advantages of resin courts is that old damaged courts may simply be retopped, provided the characteristics of the support and/or deck have not been altered, in which case the repairs should include these parts of the flooring system.
Project:
- Location: Laureana Cilento (SA) Town Sports Centre
- Executing Company: Sofor Costruzioni (SA)
- Dimensions: approx. 650 sq.m.
- System used: acrylic resin system, Supersoft (ITF Class 4 Medium-Fast)
- Colours: Red 102
The different retopping steps and results are described below.
Step1: Original field before retopping. Wear and tear and ageing have irreparably damaged the court to the detriment of the technical performance and the appearance of the court, making it unusable.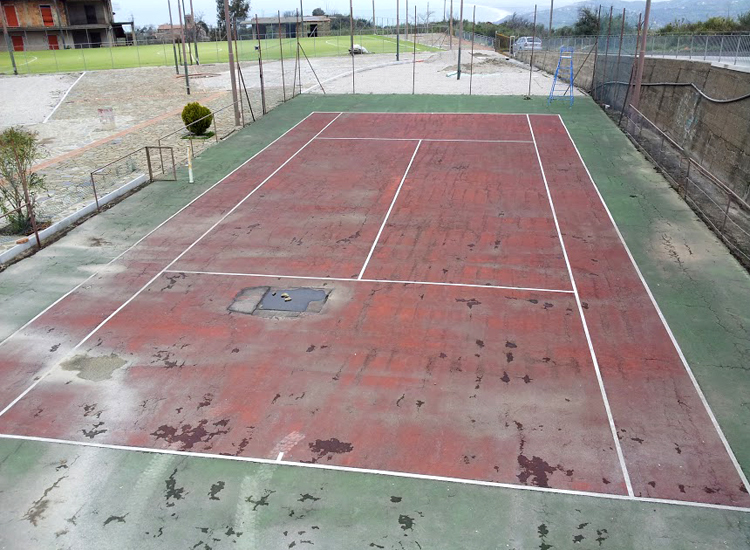 Step 2: The surface of the court is treated mechanically with an orbital sander.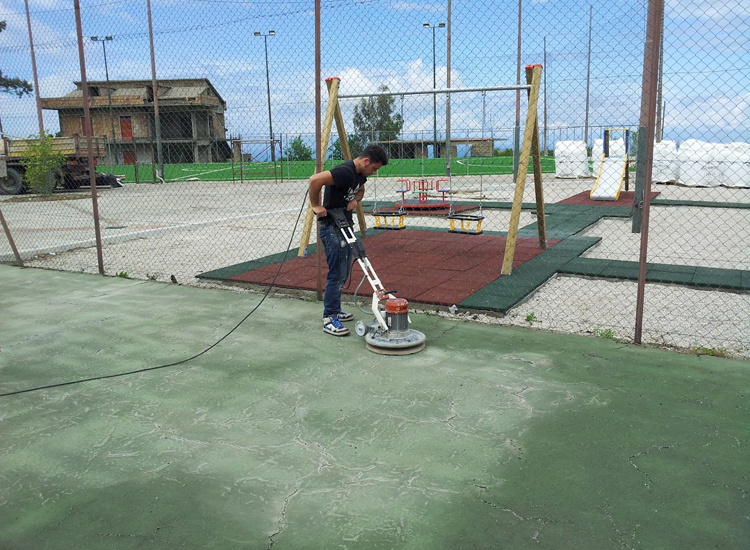 Step 3: The primer Acrybase is applied to the deck and the first Supersoft system resin layer (red 102) is laid.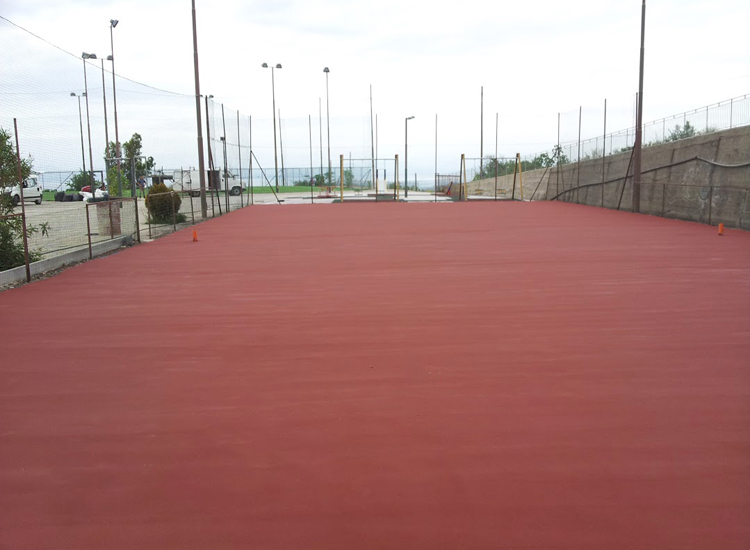 Step 4: Workers laying the second Supersoft system resin layer (red 102).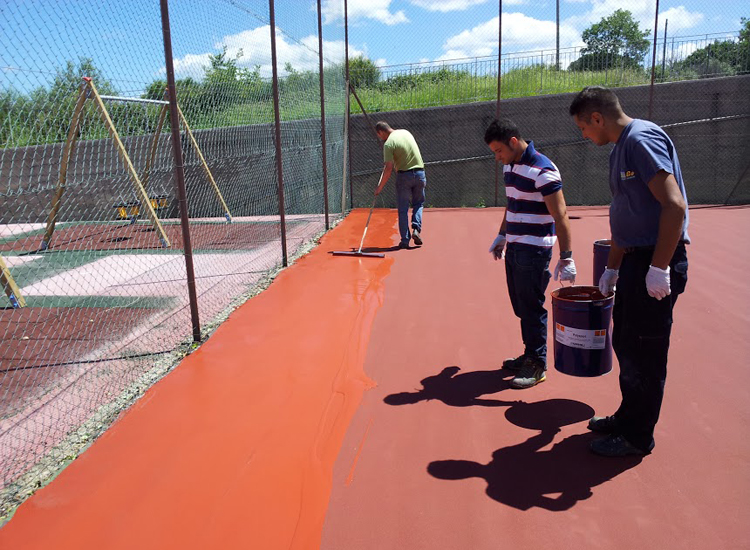 Step 5: Tape is applied along the borders and the lines are marked with white Pitlinea paint, according to the official tennis court regulations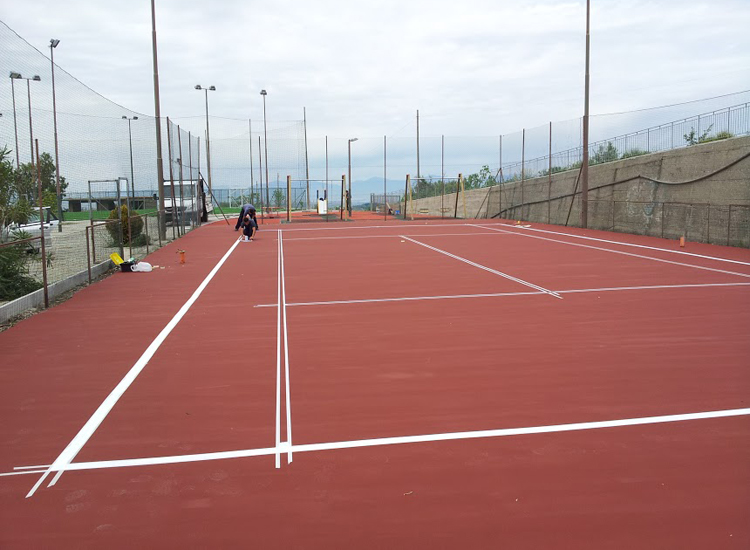 Step 6: Finished court. The technical performance and appearance are identical to those of a brand new court. The life of the court has been extended by 7-10 years (the duration depends on the frequency with which the court is used).