21.09.2016
In 2016 Casali celebrates and looks to the future
2016 is a very special year for Casali who not only celebrates the 80th anniversary of its foundation, but also the 24th anniversary of the Casali Sport brand which is dedicated to sports surfaces; these are both very important milestones for a company that has always been Italian, with its production heart in Marche region and its mind constantly on new markets and solutions.
The event has therefore become an important opportunity to assess and plan new important investments in human resources, development and technology, all of which will be made within the next few years, but whose early signs have already materialised this year, in the case of communications, with its innovative website www.casalisport.it and the new corporate website www.casaligroup.it which will go on-line very shortly, both designed to provide to users a unique navigation experience, thanks to a direct search system, that may be accessed from any type of device. There is also an even faster search system (when downloading data sheets) thanks to QR codes, by product and system, in the new editions of company catalogues.
When the website went online, a web marketing programme was also started with different tools that are currently being created which include the forwarding of updated newsletters and activation of social channels. And at this stage of the long and exciting journey of Casali, a new graphic design of our company packaging was an absolute must, and will be at work sites and in stores very shortly. Pictures of the new Casali Sport packaging for sports resins, and the packaging for the flooring systems completion products of the Casali Building Line (primers, etc.), are shown below.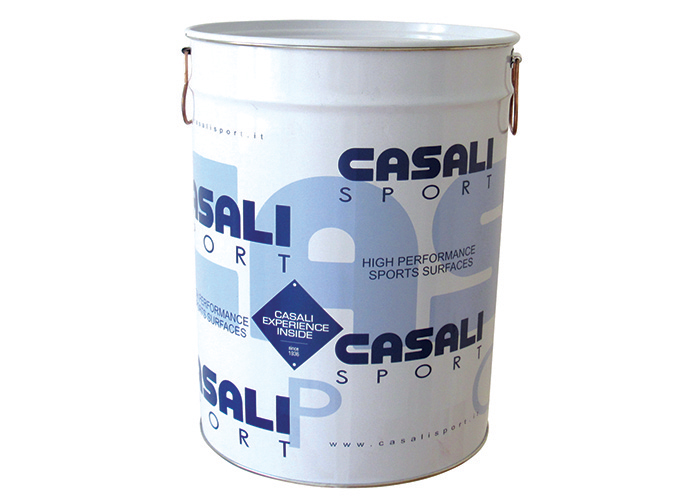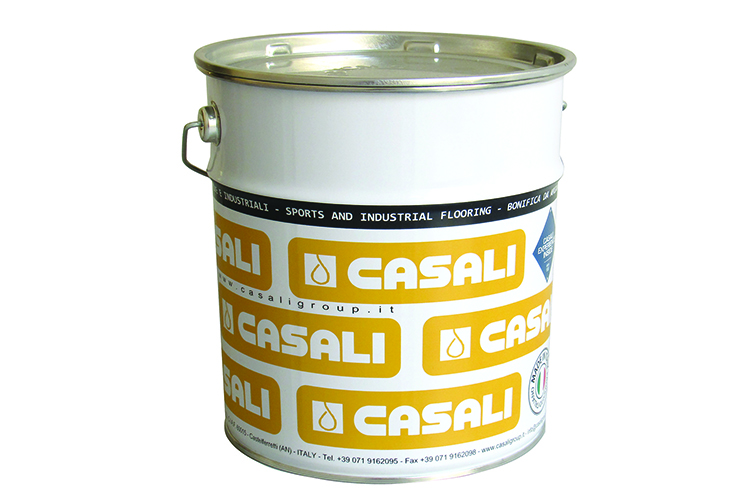 The packaging of our polyurethane glue Paste, which is one of our most popular products, both in Italy and abroad, with installers of synthetic grass and prefabricated rubber courts, has been completely restyled.