The Ferrero Sport Village in Alba has opted for Casali Sport!
The 830 sq.m. multi-purpose polyurethane sports flooring donated by Ferrero to Alba Municipality (Cuneo, Italy) was recently completed. The court is part of Ferrero's international social responsibility project "Kinder+Sport" whose aim is to encourage children and young people to play sports with the slogan Joy of Moving.
Casali's Pavisint SL 75 FL system finished in Casali Sky Blue P302 was used to lay a floating floor characterised by a rubber mat made of recycled end-of-life-tyres, stabilised with PVC lamina and top quality resins. The court has markings for basketball, volleyball and 5-A-Side football.
The previous prefabricated flooring was completely removed to make way for the new Pavisint SL 75 FL flooring.

Project:
- Location: Alba (Cuneo)
- Contractor: Sportgreen S.r.l. (TO)
- Dimensions: 830 sq.m.
- System: Pavisint SL 75 FL
- Colours: Casali Sky Blue P302
- Markings: Basketball, Volleyball, 5-A-Side Football
The laying stages are shown below:
Fase 1: The Spormat layer, consisting of recycled end-of-life-tyres, is glued on the stabilized PVC lamina Protector G13 with the two-component epoxy-polyurethane glue Paste EP 11. This forms a separate, elastic, floating surface over the deck.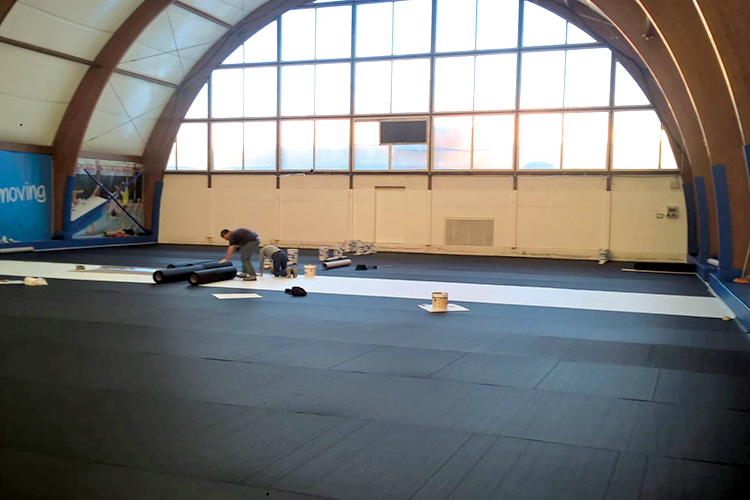 Fase 2: The Spormat joints are carefully sealed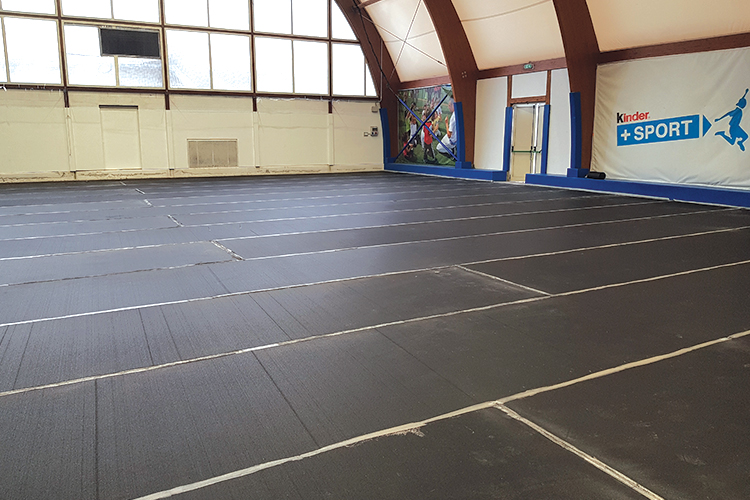 Fase 3: The surface is smoothed with 2 consecutive coatings of the polyurethane filler, Pavisint Sealer 45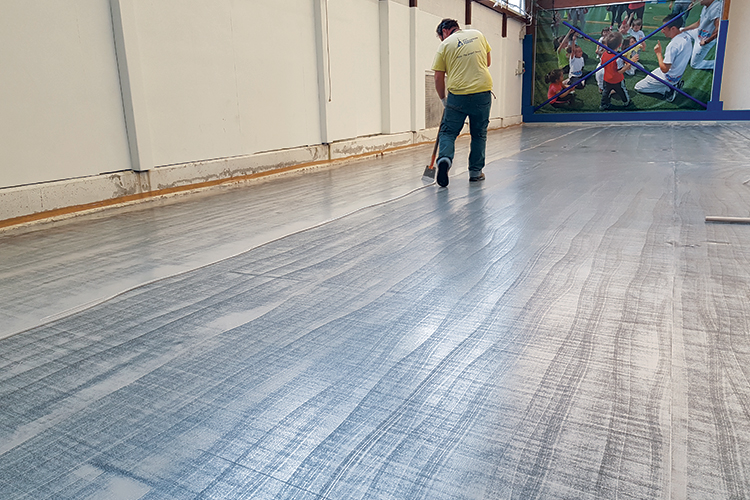 Fase 4: A 2 mm layer of the specially formulated self-levelling two-component polyurethane product Pavisint SL 75 is applied with a toothed squeegee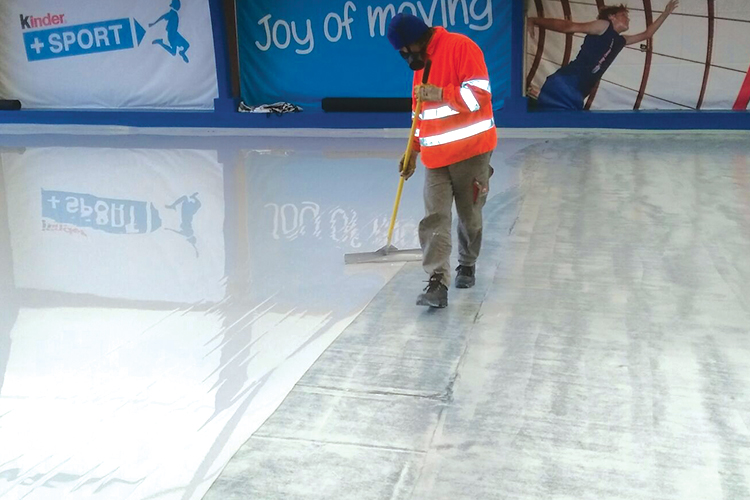 Fase 5: Application of the first coating of the aliphatic two-component polyurethane finish Pavisint Finish 90 in Casali Sky Blue P302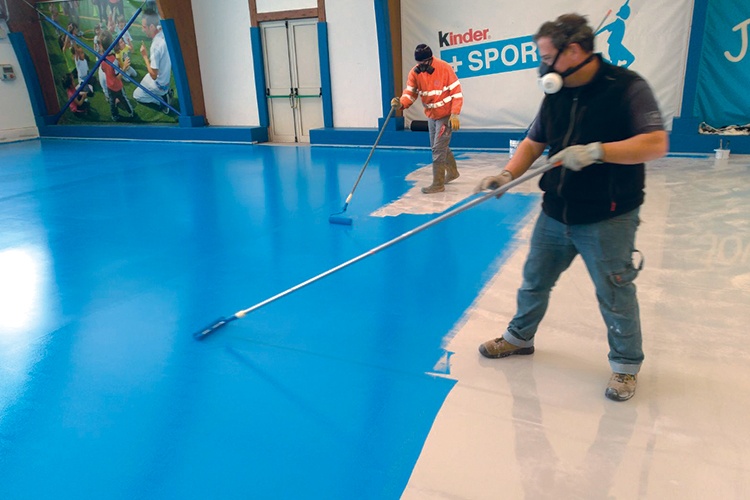 Fase 6: Application of a second coating of aliphatic two-component polyurethane finish Pavisint Finish 90 in Casali Sky Blue P302
Fase 7: The tapes are laid for the court markings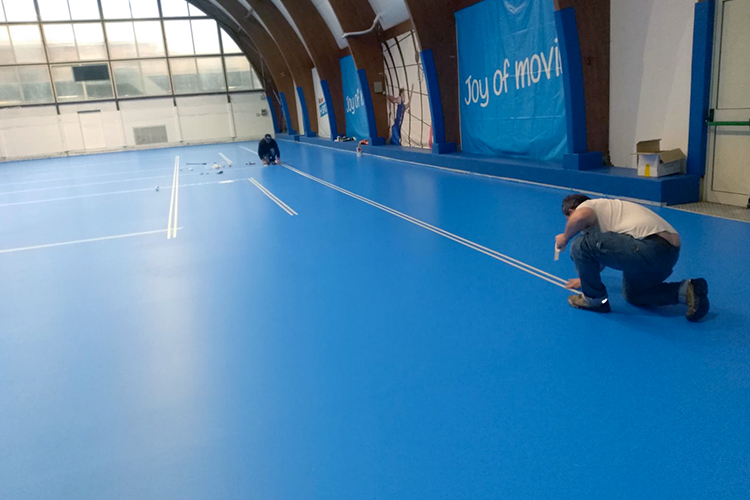 Fase 8: The finished project